Agriturismo Antica Corte Cason
via Cason 12|37055 Tombazosana di Ronco all'Adige| Verona (VR)
Welcome to
Agriturismo
Antica Corte Cason
---
---
Introduction of Agriturismo
---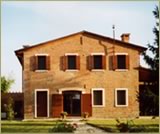 ---
Antica Corte Cason is a farming factory that extendsfor 34 hectares in Verona green countryside at approx. 200 meters from the Adige banks
Antica Corte Cason lies within a vaste rural countryard, of about 18.000 sq. meters; its main body consists of the owners palace, sided by the farmers homes, the stables, and the recoveries for the agricultural products.
Until the sixties of the last century in Antica Corte Cason used to live about 50 persons, among whom there were carpenters and craftsmen. Nowadys it is residence of the family Biondani: Italo and Paola, the two children Andrea and Ludovico and the grandma Maria.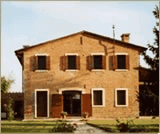 ---
The factory, open the whole year, has been recently restructured from an old house of the 19th century where two spacious bedrooms have been recovered, both with their own bathroom and a sharing kitchen for breakfast in order to provide comfort and absolute independency for the guests.
At the ground floor lies a large dining room where our hosts can taste typical dishes and products of our farm.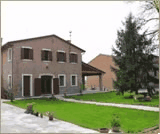 ---
The clear air, the tranquillity, the large park, the possibility to take relaxing walks or bikerides along the riverside makes this place particularly suitable for those who need to get away from the hectic city life discovering the harmony of the natures rhythm.
You don't even have to bring your own bike: we got many here, ready to use, at your complete disposal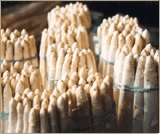 ---
Children can play and run freely at Antica Corte Cason and your pets are more than welcome.
This factory has small sized animals and also cultivates the land respecting the nature. You can buy season vegetables, asparagus, pears and cold cuts, aware of their absolute freshness and genuineness.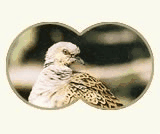 ---
The Adige banks are extremely interesting for bird watching lovers, who can observe the birds in their nature. Birds such as herons, kingfishers, coots, water moor-hens, turtle-doves and buzzareds.
Remaining in the immediate vicinity sport lovers can take walks or bikerides, go horseback riding in the nearby riding school or go fishing